Kor Deep bleach whitening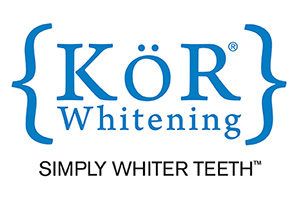 KöR Whitening Deep Bleaching is the newest, most revolutionary and effective teeth whitening system ever developed. Unlike typical teeth whitening procedures, KöR Whitening is so effective; it is the only recognized system in the world that will even whiten tetracycline (dark) stained teeth, previously thought to be impossible. With easy periodic at-home maintenance your teeth will stay white, even while you continue to drink red wine, tea, coffee etc. During the whitening process, nearly all patients experience only low to typically no teeth sensitivity.
This procedure is comfortable and 100% safe for your teeth and gums. Our patients love the convenience and amazing results a bright, youthful-looking smile.
Learn more about KöR Whitening Deep Bleaching.
Why wait another moment? It's time to invest in the gorgeous, healthy smile of your dreams. Call Rippe Dental Associates at 303-779-9876 now or schedule a consultation with Dr. Christian Rippe.
At Rippe Dental Associates, we believe every patient seeking affordable family and cosmetic dentistry deserves to feel good, look good and enjoy a lasting, healthy smile.
** This service is NOT associated with the Free Teeth Whitening offer. Please see additional information below about our New Patient offer.**
Free Teeth Whitening Offer For New Patients
A beautiful smile can change your life and if you're proud of your smile you're more likely to take better care of your teeth. That's why we are offering patients who take their dental care seriously, the opportunity to have a brighter, whiter smile for Free!
How it Works:
First, we would like to see you for an initial exam, cleaning, and x-rays.

Any recommended dental treatment must be completed.

Once your teeth are cleaned, healthy and all cavities are treated, we will provide you with custom fitted professional whitening trays and a starter kit of professional whitening gel.

When you keep your regular dental checkups as recommended, 2-4 times per year, we will supply you at each six-month interval checkup with a whitening gel at no cost to you!

If you're an existing patient who meets the requirements below, call us today at 303-779-9876 to schedule your appointment.
To be eligible for our Free Teeth Whitening program you need to meet the following requirements:
Be at least 21 years old

Patient must complete all suggested treatment and return for their second 3,4 or 6 month cleaning to be eligible.

Recommended dental treatment must be done.

Provide at least 48 hours' notice if you need to postpone or change your appointment and reschedule within the next 2 weeks. In order to provide exceptional services like this to all our patients, we ask that you give us the courtesy of advance notice for all schedule changes.

Keep your account current (no outstanding bills) with Rippe Dental Associates.
Call us today at 303-779-9876 to schedule your free whitening appointment!
*Dr. Christian D. Rippe, Rippe Dental Associates and staff have the right to refuse the offer if deemed necessary based on patient health conditions, misuse, abuse, or any other factor deemed necessary to void the offer. We reserve the right to change the product type, amount, frequency of distribution, and terms of agreement for any necessary reasons.