Single Tooth Replacement with Dental Implants
A Brighter Smile Means a Bolder You in Centennial, CO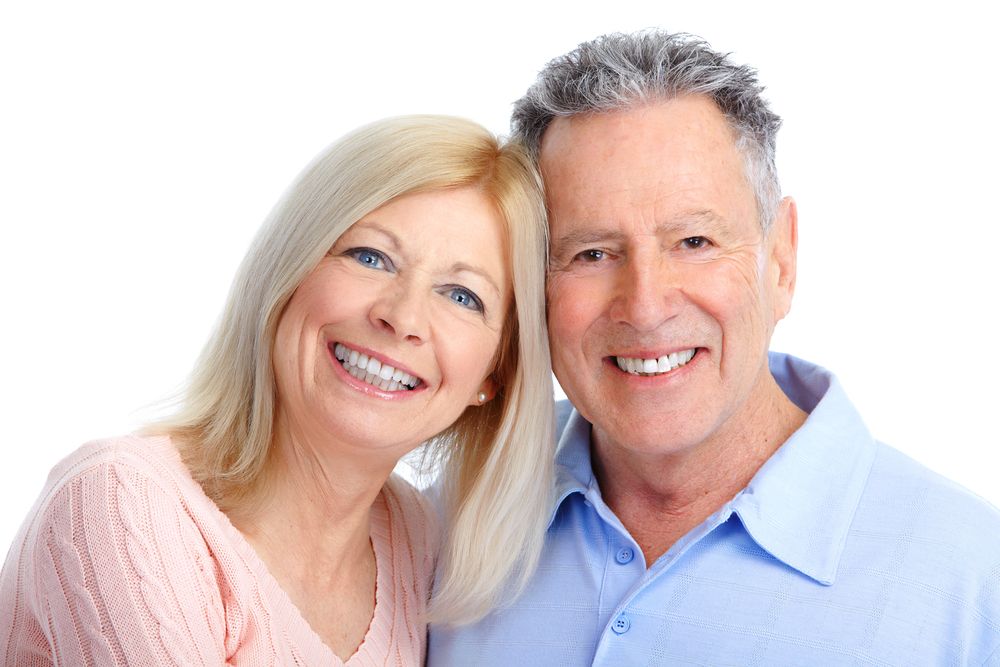 If you are dedicated to your oral hygiene routine and do the best you can to take care of your teeth, it can be upsetting and frustrating to discover that you have a problem that is so severe that your tooth requires extraction. Nevertheless, most Americans will lose at least one permanent tooth by the time they reach the age of 35.

Unsurprisingly, the effects of tooth loss can be significant. Depending on the location of your missing tooth, you might find that it is more difficult to bite or chew your food, your speech might be affected too. And that's not to mention the cosmetic disadvantage of having a gap in your smile. If it is near the back of your mouth, it might not be too noticeable. However, if it is near the front, you will have a space that could you to become self-conscious or embarrassed about the appearance of your smile.

Whether you are looking at an initial tooth loss replacement, or you are considering swapping a bridge for a superior alternative, dental implants could be the solution that you are looking for.
What is a single dental implant?
If you are missing a single tooth, one implant and crown can replace it. This is known as a single tooth replacement with a dental implant and is the most commonly requested form of implant.

It comprises of two primary components. These are:

A titanium post: This acts as an anchor for the replacement tooth and replaces the natural tooth root. The placement of each implant post is pre-determined using x-rays of your jaw bone, and each single-tooth solution needs just one implant post. This is inserted into your jaw via an incision in the gums and once it has been placed, the bone will naturally heal around it, anchoring it permanently in place. This process is called osseointegration and is integral to the success of any dental implant procedure.

A custom-designed crown: This is the visible part of the tooth and attaches to the implant post using a special connector. Each crown is created from high-quality porcelain and is custom-designed it the shape and size required to look natural. It can also be glazed to match your existing teeth. This helps to make dental implants one of the most discreet tooth-replacement solutions available.


What are the benefits of single tooth replacements using dental implants?
There are numerous benefits to have your single missing tooth replaced with dental implants. These include the following:
A solution that looks just like a natural tooth

Superior strength and durability compared to alternatives

Absolutely no movement of the implant once it is in place

Dental implants cannot be affected by cavities

Simple to clean solution, brush your crown just like a regular tooth

No compromises on what you can eat

Prevent other teeth from moving into the space

Strengthen your jaw bone and retain your facial shape

Restore the function of your missing tooth

Renewed confidence in your appearance


Am I a suitable candidate for dental implants?
For us to determine whether you are a suitable candidate for dental implants, we will need you to attend a consultation with our dental associates. Every patient is unique and whilst dental implants are a fairly accessible solution, this doesn't automatically make them right for every patient. We will assess the health and condition of your teeth, and most importantly, your jaw bone, to decide if a single tooth dental implant is the best way to replace your missing tooth.

The health and quality of your jaw bone is particularly important since osseointegration relies on patient's having sufficient, strong bone to heal around the implant. However, even if the results of pre-implant imaging transpire to show that you don't have enough quality bone, this doesn't make implants out of the question. You may just need to have bone grafting carried out to strengthen your jaw before you can have the implants placed.

Ready to find out more about single tooth replacements using dental implants? Contact our dental associates at our offices in Centennial, CO today to schedule your consultation.