Preventative Dentistry
We Help People Avoid Dental Work in Centennial, CO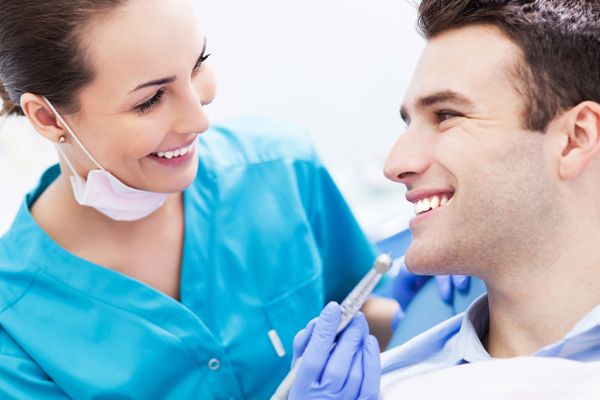 It may not seem like a good business philosophy, but we want you and your loved ones to avoid needing fillings, crowns, and replacement teeth! Preventive dentistry, at home and in our office, is the very best way to keep your mouth healthy, for life. We will partner with you in the pursuit of great oral health, so you can enjoy your natural smile and comfortable oral function as long as possible. Of course, should the need for restorations or prosthetics arise, we'll be here for you.

Don't postpone checkups and cleanings. The American Dental Association recommends twice-per-year preventative dental visits for children and adults. Schedule your appointment with Dr. Christian Rippe in our Centennial, CO dental office today by calling 303-562-1073. Your entire family – children, teens, adults, and seniors are welcome in our office.
About Dental Checkups
You probably are not aware of everything we do at your dental checkups. Of course, you know that the dentist will inspect your teeth and gums, and we may take x-rays. Did you know that we also look for suspicious lumps on your head and neck? Or that the dentist evaluates your jaw joints and occlusion? A thorough dental checkup includes:
Assessment of each tooth for wear, breakage, cracks, chips, and decay

Evaluation of existing fillings, crowns, bridges, partials, and implants

Examination of your soft oral tissues (gum, tongue, inside of cheeks and lips) for gum disease and oral cancer

Feeling your jaw joints function, to check for TMJ disorder

Inspection of how upper and lower teeth fit together when your mouth is shut (occlusion)

Head and neck examination for suspicious bumps that could indicate cancer

A discussion about cosmetic dentistry, if you are interested in improving your smile's appearance
Dr. Christian Rippe will ask about your current medications, whether you've had any recent health issues, and if you're experiencing oral pain or discomfort. In some cases, headaches may be caused by TMJ disorder, bruxism (teeth grinding), or sleep apnea. We can treat these conditions in our office with simple oral appliances.
If the doctor finds that you have an oral health issue, he may want to take x-rays, impressions, or a biopsy. After his comprehensive analysis, the doctor will explain what he's found and options for treatment. He will answer your questions and explain why and how the treatment works. You and he can then determine a practical and effective treatment plan that will suit your schedule while restoring optimal oral health and comfortable function.
About Dental Cleanings
Often, cleanings are conducted in conjunction with a checkup. A dental cleaning is usually administered by a hygienist. The purpose is to remove hard, calcified tartar and built-up plaque from your teeth, to deter oral diseases, like caries (cavities) and gingivitis (gum disease). Before cleaning your teeth, the hygienist will probe your periodontal pockets – the spaces that develop between teeth and gums when bacteria begin to erode connective tissues. Periodontal pockets deeper than 3mm indicate that gingivitis is developing.
If you have gum disease or are diagnosed during your checkup, you may need a deep dental cleaning, which requires a longer appointment. We'll reschedule for a time that works well with your calendar. A deep cleaning removes tartar and plaque from below the gum line and allows the hygienist to smooth down rough areas on teeth roots, where plaque tends to build up. These two techniques are called scaling and root planing, respectively. A deep cleaning can require two visits, depending upon the extent of the disease. Once a patient develops gum disease, professional dental cleanings should be more frequent, so the hygienist can make sure that the gums are healing properly. Gum disease is a progressive condition that's linked to many systemic health issues, so if you need a deep cleaning, do not postpone treatment.
Dental Care at Home
Between your six-month preventative dentistry visits, you'll need to perform daily oral care at home. Starting with the development of the first tooth, a child needs to brush twice a day. Flossing should be done daily, as well. Children younger than three should use unfluoridated toothpaste, while older children and adults need fluoridated toothpaste. An appropriately-sized toothbrush is necessary for optimal effectiveness, and a tongue scraper will also help remove bad bacteria from your mouth. At any sign of a toothache or gum swelling, call our office to schedule an appointment.
Is It Time for Your Preventive Dentistry Appointment?
If you've not seen the dentist in the last six months, it's time. Call our office at 303-779-9876 to schedule your checkup and cleaning with Dr. Rippe. Located in Centennial, CO, our dental office is near DTC, and we see families from Englewood and Greenwood Village, as well.