Full Mouth Reconstruction
Recreating Excellent Oral Health and Appearance in Centennial, CO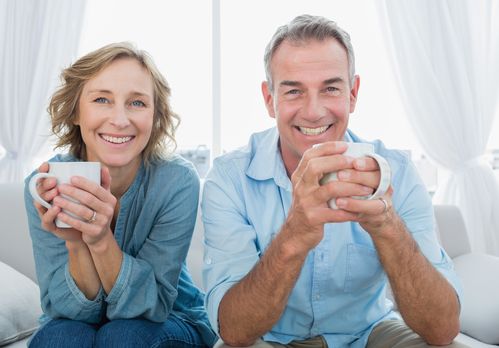 Do your teeth and gums ache? Has your dental work begun to wear down and fail, with time? Are you missing teeth, and so you cannot chew and speak clearly? Pain, bad breath, and functional discomfort and impairment are all results of poor dental health. Whether you've postponed dental treatment for years or your dental work is simply beginning to deteriorate, Dr. Christian Rippe and our team want to rejuvenate your oral health, function, and appearance with full mouth restoration.

Call our Denver-area dental office in Centennial, CO today at 303-562-1073, and reserve an evaluation and consultation with Dr. Rippe.
Oral Health Is Unique
Dental tissues are unique in that they do not heal themselves. Most skin on the human body will regenerate in the absence of infection. Broken bones will mend themselves, correctly if they are set back in place and held tight during recovery. Teeth, however, when cracked, broken, worn, or decayed, will not regenerate. They cannot fight off bacterial infection on their surface or interior. Gum tissue, also called periodontal tissue, when infected will not fight off infection and heal naturally. In these situations, the patient requires the expertise of a dentist to eradicate infection and promote healing.
In addition, tooth loss is permanent in adulthood. Unlike many animals, humans have just one set of permanent teeth. Once a tooth falls out, it will not be replaced naturally. A single lost tooth increases the risk of losing additional teeth. This is because each tooth in your mouth handles a fraction of the total workload of your chewing system. When one is absent, the remaining teeth must endure more stress. Replacing lost teeth with prosthetics, such as a bridge, partial, denture, or dental implant, is the best way to maintain good oral health and function after tooth loss.
Piecemeal Dentistry vs. Full Mouth Reconstruction
For a patient who needs more than a few crowns or a dental implant, Dr. Rippe may suggest a treatment plan for full mouth restoration or reconstruction. The goal of such a plan is to restore comfortable function and total oral health, considering the entire oral system as one cohesive unit. Instead of just looking at a bridge that needs to be replaced in one visit, then addressing a few crowns in another visit, full mouth reconstruction takes a big-picture approach to restoration.
Dr. Rippe will look at your existing dental work, current x-rays, overall health, and lifestyle factors that affect your mouth. He will identify all areas of concern and discuss them with you, explaining treatment options and answering your questions. Then, the full mouth reconstruction treatment plan can be scheduled, usually in phases. The doctor may address one quadrant of your mouth at a time, for instance. In some cases, a full mouth reconstruction plan can be completed in one extended visit, if the patient opts for sedation dentistry.
The full-mouth reconstruction approach has the benefit of addressing underlying causes of tooth wear and disease, as well. For instance malocclusion – the condition of upper and lower teeth not fitting together properly – can cause bruxism (teeth grinding) and tooth wear, fractures, or breakage. Dr. Rippe will correct occlusion as he performs restorative dental procedures, to keep the same issue from occurring again. If gum disease is evident, it can be addressed prior to performing dental work. These types of corrective treatments will create a healthy foundation for new dental restorations and prosthetics, which will extend their life while also rebuilding a reliable oral system, from the ground up.
Do You Need Full Mouth Reconstruction?
We cannot determine whether a full mouth treatment plan is best for you until you undergo an examination with Dr. Rippe. You do not need to live with poor oral health, painful or insufficient oral function, and the embarrassment caused by an unattractive smile and foul breath. Call our Centennial, CO dental office, in the DTC area, today at 303-779-9876, to reserve your appointment.