Dental Implants
Replacing Teeth and Solidifying Dentures in Centennial, CO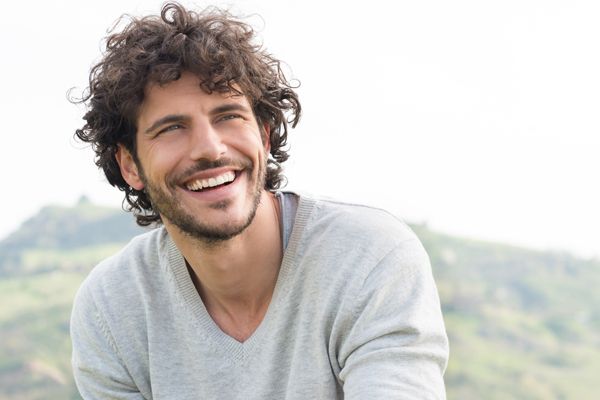 Implants can replace a single tooth or support a bridge, partial, or denture. Dr. Christian Rippe is happy to provide dental implants to patients in our office. Patients with implants report a higher quality of life and being able to chew all kinds of foods, without difficulty. They can speak clearly and smile with confidence, knowing that their dental implants look and function like natural, healthy teeth.

Call cosmetic dentist Dr. Christian Rippe in Centennial, CO at 303-779-9876 and reserve your consultation. He will evaluate your mouth, discuss your concerns and goals, then tell you about treatment options. Together, you and the doctor can determine whether dental implants are a good choice for your situation.
How Implants Work
When a tooth is lost, an empty socket is left in the jawbone. Dental implants are titanium screws secured into the jaw, to replace teeth roots. A single implant can support a single crown; multiple implants will securely hold a bridge, partial, or denture.
Certain medical conditions and medications may exclude you from being an implant candidate. To receive implants, you need solid bone density in your jaw and good oral health. Insufficient bone density can be corrected with bone grafts to improve candidacy for an implant procedure.
A brief day surgery is required to secure implants into the jaw. Dr. Rippe can administer sedation for patients who request it. Sedation can help a patient avoid anxiety, stress, and fear, for a more comfortable procedure. Over approximately three to six months, the jawbone will adhere to the implant posts and create a solid, durable base for replacement teeth. The process of bone growing around implants is called osseointegration. Once the jaw has healed, the lab-made prosthetic(s) can be secured. Crowns and bridges are attached to implants, and full or partial dentures may be long-term or removable.
In some cases, the patient can wear a temporary prosthetic while the jaw heals, so he or she will not have to endure osseointegration without teeth.

Benefits of Dental Implants
Replacing lost teeth reduces the risk for further tooth loss, while also improving oral function and appearance. Implants, in particular, have certain benefits that other prosthetics do not.
With proper care and good oral health, dental implants can last a lifetime.
Because implants are secured in the jaw, the promote bone retention. When teeth roots are missing, the jaw begins to shrink and deteriorate. Implants stop this from happening. Traditional dentures, partials, and bridges do nothing to deter jawbone degeneration.
Dentures can be fixed to implants, so they cannot come out of the mouth without a dentist's help. This is beneficial for patients with conditions like Alzheimer's or Parkinson's because dentures cannot be lost or broken.
Long-term dentures, attached to implants, do not require the maintenance that traditional dentures need. The cleaning routine is simple, and the dentures will not ever need relining.
Though a short oral surgery is necessary to place implants in the jaw, dental implants are actually a conservative treatment option, compared to bridges and partial dentures. Implants are self-sufficient. They do not require support from healthy teeth. In contrast, traditional bridges are attached to crowns, which are placed over healthy teeth to support the appliance. Partial dentures feature clasps that attach to healthy teeth, to hold the prosthetic in place.

Are Dental Implants Right for You?
The only way to find out is to schedule your dental implant consultation with Dr. Rippe. He will evaluate your teeth and gums, or your dentures and jaws, then present the most appropriate treatment options for your case. Located in Centennial, CO, our dental office provides care for patients from Greenwood Valley, Englewood, and the DTC area

​​​​​​​