Dental Bridges
Restoring Dental Function and Aesthetics in Centennial, CO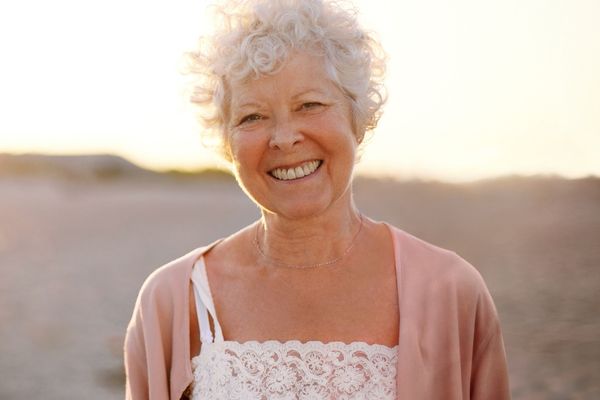 One missing anterior tooth can ruin a smile, but if a tooth is lost in the back of the mouth, should you replace it? The answer is yes, without any doubt. The loss of one tooth anywhere in the mouth leaves remaining teeth responsible for more work. As those healthy teeth are placed under increased stress, the potential for their failure increases. Studies show, one missing tooth increases the chances for losing more teeth over a four-year timeframe. Dental bridges, also called crowns-and-bridges, can replace one lost tooth or a few teeth in a row.

Don't allow one missing tooth to negatively impact your oral health, function, and appearance. If you've lost one or more teeth, call Dr. Christian Rippe in Centennial, CO today at 303-779-9876 for an exam and consultation. He'll let you know whether a dental bridge, implant, or partial is best for your case.
How Bridges Work
The dental bridge was named for its function: it bridges the space between teeth, where one or a few teeth are missing. One or both sides of the bridge feature a crown. Between the crowns are one, two, or three solid replacement teeth, called pontics. When the crowns are fixed to healthy teeth, the pontics fill the spaces where teeth are missing. Crowns intended to replace two or more teeth may be supported with implants, rather than crowns, in some situations. All bridges are fixed, meaning they cannot be removed without a dentist. (Some people mistakenly call removable dental partials "removable bridges.")
Each dental bridge is custom made for a patient, so it will fit in place securely and restore function and appearance. A bridge can last 10 years or longer, if the patient maintains good oral health and does not incur injury. If supported by implants, the actual implant posts can last a lifetime, but the bridge appliance may need replacement if it wears down over time.
When Bridges Won't Work
A bridge can replace a single tooth or a few teeth adjacent to one another; a bridge cannot replace teeth spread across the upper or lower arch. A dental partial, on the other hand, is designed to replace multiple teeth in various locations across the upper or lower arch. A denture replaces all teeth on an arch, and dental implants can replace one tooth or hold a bridge, partial, or denture in place. Good oral health and strong supportive teeth are required for a bridge.
Implant vs. Crown-Supported Bridge
There are two main benefits of an implant-supported bridge, over a traditional crown-and-bridge prosthetic. First, healthy teeth are not required to support an implant-retained bridge. Your healthy teeth will not be altered. Instead, implants will support and secure your bridge by anchoring into the jawbone. Implants are placed into the sockets where teeth roots are missing. One or two implants can hold a bridge.
Second, implants stimulate the jawbone, which reduces risk for degeneration, or osteoporosis, of the jaw. When teeth roots are not present in the sockets of the jaw, the body believes that the jaw does not need to retain its solid structure. As a result, nutrients that strengthen the jaw are directed to other bones of the body. A lack of phosphorus and calcium I the jaw causes the bone to become less dense and more fragile. It can also shrink, reducing the length between ear and chin, which alters a person's profile. Implants replace teeth roots, so the body continues to deliver nutrients to the jaw. Because of this, the jawbone retains its density and strength.
Schedule Your Appointment
If you've lost one or more teeth, your oral health and function depend upon replacing those teeth. Call our Centennial, CO dental office now at 303-779-9876 and schedule your examination with cosmetic dentist Dr. Rippe. He'll evaluate your oral health, talk with you about tooth replacement options, and answer all of your questions.